News & Events
Bulletin Updates
Bulletin No.:2022-08
Cropital and NRBSL ink Engagement on Credit Scoring Solution
Cropital is a crowd-funding platform that connects anyone to help finance farmers. The company receives support from institutions in the U.S.A, Netherlands, Malaysia, and the Philippines. Aside from its activities as a social enterprise which provides farmers access to scalable and sustainable financing, Cropital offers credit scoring application which NRBSL has outsourced to improve its credit granting methodology in servicing small farmers. Through an official agreement, the parties have formalized this pilot endeavor in the industry of rural banking particularly in the service of small agricultural finance.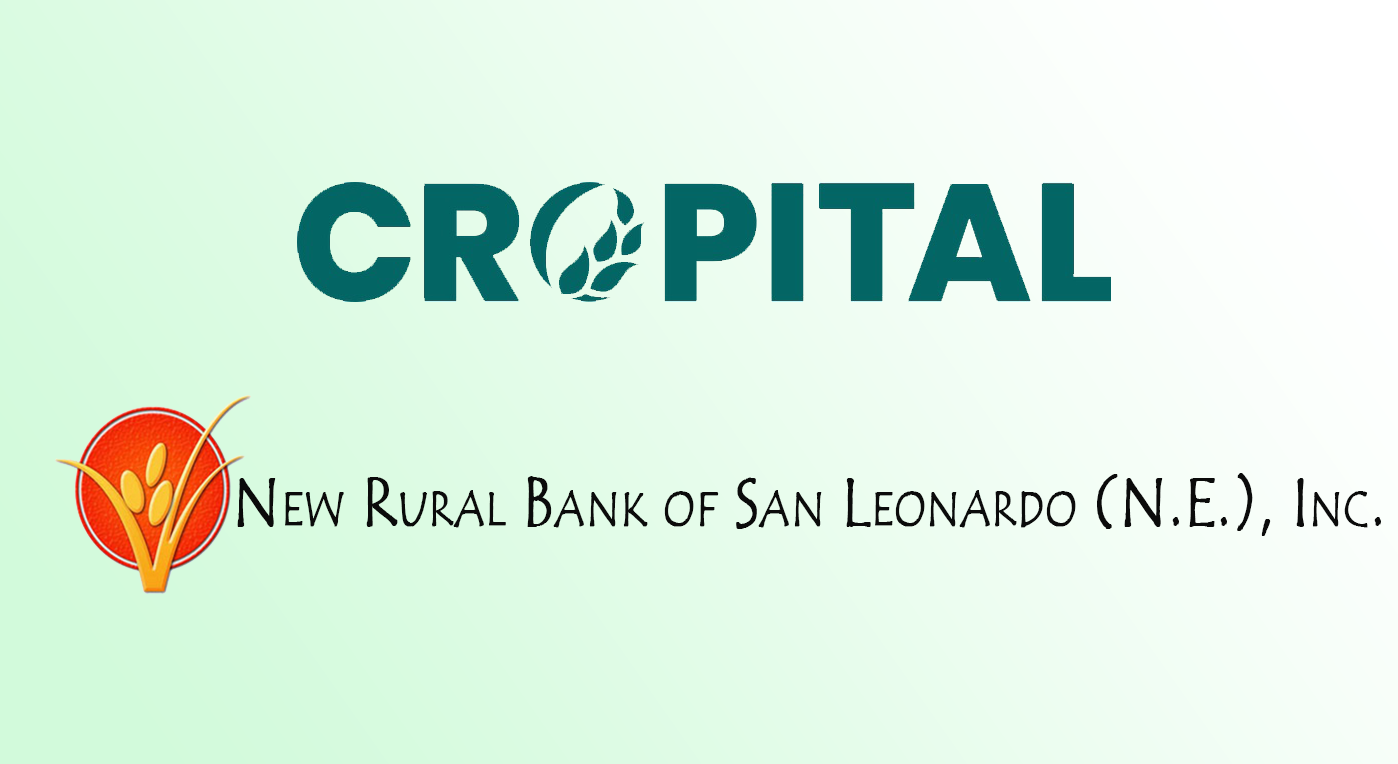 ---
Bulletin No.:2022-07
NRBSL joins ADFIAP and wins awards
Through the encouragement of President Emmanuel Herbosa of the Development Bank of the Philippines (DBP), NRBSL became the newest member from the Philippines of the Association of Development Financing Institutions in Asia and the Pacific (ADFIAP). During its 45th Annual Meetings held in Konrad Hotel Manila on October 26, 2022, ADFIAP welcome NRBSL in the roster of 120 member-institutions engaged in the financing of sustainable development initiatives in 42 countries and territories in Asia and the Pacific. Not to be outdone by bigger organizations, NRBSL submitted two projects as entries in as many categories and won in both fields. NRBSL was adjudged as WINNER - Category 7, Local Economic Development for its project: "Collaboration Work in Agriculture Supply Chain Eco-System" and as MERIT AWARDEE - Category 8, Financial Inclusion, for its product "Credit Facilities for the Acquisition of Residential and Commercial Properties in favor of Asset-less Rural Households and Small Enterprises through Land Partitioning/Individual Titling and Usufruct Rights".
---
Bulletin No.:2022-06
NRBSL supports Philippine Red Cross as Fund and Blood Donor
After two years, the New Rural Bank of San Leonardo (N.E.), Inc. once again conducted its annual blood-letting activity with a tag line "Donate Blood, Save Lives". The event was facilitated by Philippine Red Cross Bulacan Chapter. Ricardo A. Villacorte who was once a branch manager of NRBSL and now PRC Bulacan Chapter head led his team of volunteers to administer blood extraction among NRBSL personnel including relatives and friends last September 10, 2022 at the bank's Training Room NRBSL Bldg. Diversion San Leonardo Nueva Ecija. The said activity becomes successful with a total of 43 successful donors.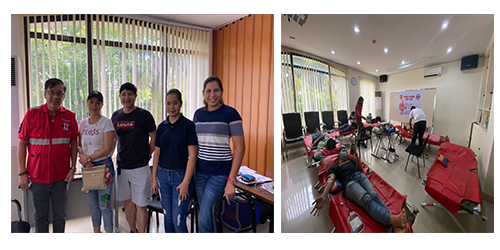 ---
Bulletin No.:2022-05
Clean and Green Campaign Launched in line with Sustainable Banking
With the theme "Promoting Health and Cleanliness in the Workplace", NRBSL launched last August 12, 2022 a bank-wide campaign to promote clean and green working environment. The launching coincided with simultaneous beautification activities in all 24 branch offices of the Bank with an overwhelming participation of employees who acknowledge that keeping work areas conducive and clean is essential for business, health and the environment. More of these activities are expected in the future to promote environmental consciousness and climate change education among bank personnel. The campaign is intended to generate greater momentum in advancing NRBSL's sustainability goals. Members of NRBSL organization are called to make individual efforts to practice reduce, reuse and recycle in the office and at home as part of overall strategies towards the adoption of sustainability principles in the business model and operations of NRBSL. The ultimate aim is to embed sustainability principles not only in the bank's business portfolio but to make these as part of the code of how NRBSL as an institution is governed and in the manner work functions in the bank is discharged by members of its organization.
---
Bulletin No.:2022-04
ADFIAP serves NRBSL request for sustainability reporting briefing
Posted by: ADFIAP on 30 June 2022
ADFIAP's Secretary-General, Mr. Enrique Florencio, briefed the Bank's key officers virtually on June 30, 2022, on recent trends in international business reporting using the Global Reporting Initiative (GRI) framework and its guidelines, and on the processes in preparing such a report, at the request of the Nueva Ecija-based member, New Rural Bank of San Leonardo.
As part of its ongoing efforts to strengthen its internal management systems and reporting process, NRBSL https://www.nrbsl.com/ intends to publish its first annual and sustainability report in order to convey its performance to its stakeholders in a comprehensive manner. Through its famed "Lima Para sa Lahat" Program, which was memorialized in Mr. Panganiban's book "Barefoot Banking," NRBSL pioneered modern-day microfinance operations in the province. In the years thereafter, the bank has redefined its market niche in serving small farming communities by partnering with the government's lending program and pushing for the conversion of micro-enterprises to SME status.
Since then, the ADFIAP Secretariat in Manila has briefed and advised members on the drafting of their sustainability reports. If you require guidance or assistance in preparing your sustainability report, please contact your Secretariat at inquiries@adfiap.org.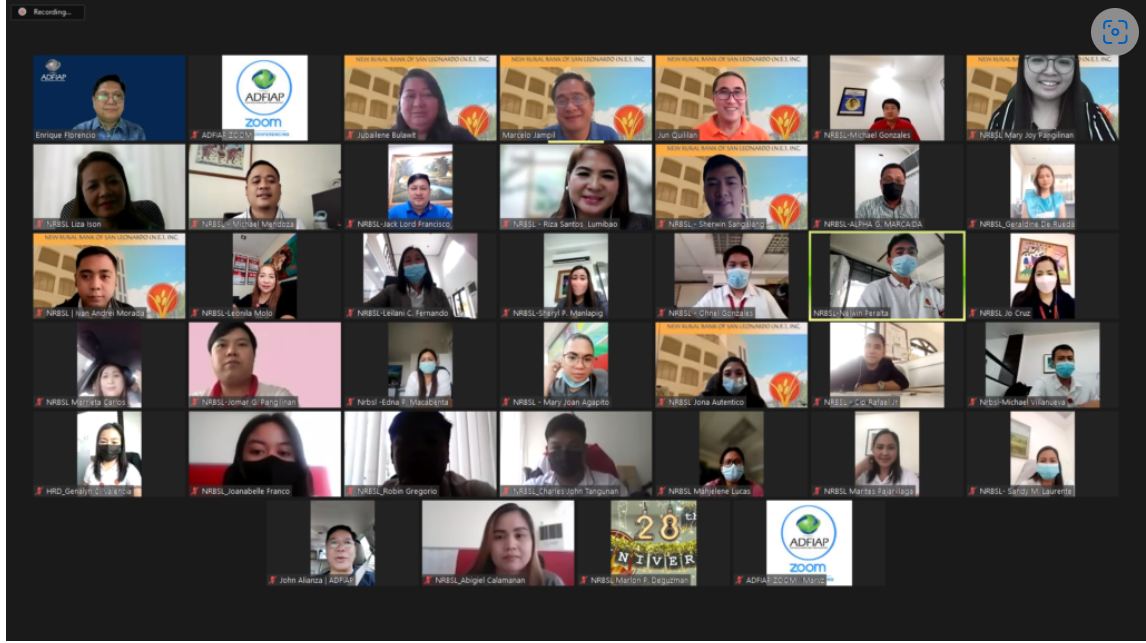 Source:https://www.adfiap.org/news/association-news/adfiap-serves-nrbsl-request-for-sustainability-reporting-briefing/
---
Bulletin No.:2022-03
NRBSL supports Philippine Red Cross as Fund and Blood Donor
A delegation from Philippine Red Cross Bulacan Chapter headed by its Governor and Bulacan 3rd District Representative Lorna Silverio and Chapter head Ricardo A. Villacorte met with executive officers of NRBSL during a visit at its Corporate Office last June 21, 2022. The occasion was a pleasant exchange of updates from both organizations about the various initiatives in their respective areas. Also discussed is the resumption of blood-letting activity involving the members of NRBSL organization. The meeting was capped with the hand-over of the P50,000 donation from NRBSL in favor of PRC to the delight of the visitors who acknowledged the generosity of the Bank.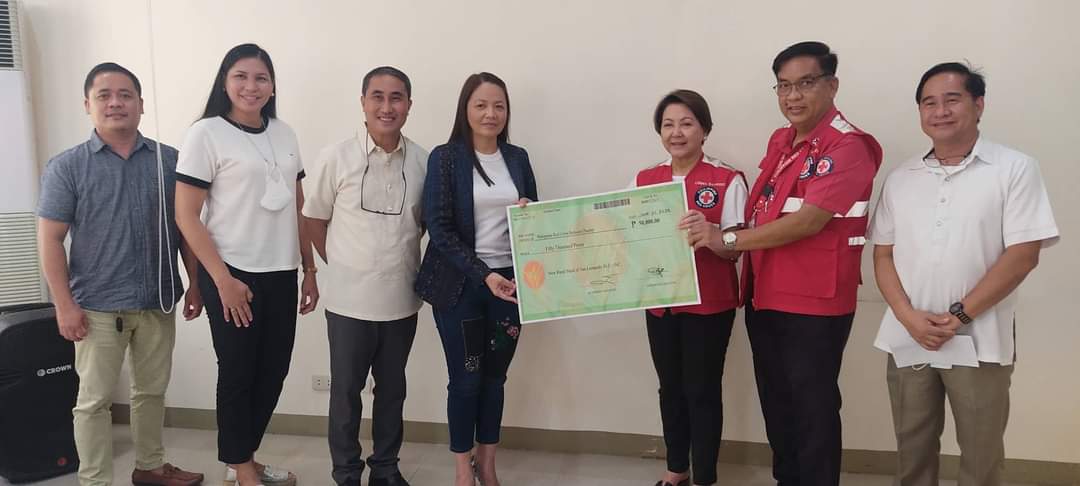 ---
Bulletin No.:2022-02
NRBSL bags another "Gawad Lingap Award" as Outstanding Lending Conduit of Agricultural Credit and Policy Council (ACPC)for 2022
In a ceremony held at Novotel in Araneta Center, Cubao, Quezon City on April 28, 2022, NRBSL's President and CEO Abundio D. Quililan, Jr. accompanied by Vice President for Marketing Liza J. Ison received the trophy from Monetary Board member Bruce Tolentino and Department of Agriculture Undersecretary Evelyn Laviña. This is the second time in a row that NRBSL won this award from ACPC which organized the event after a two year break. The first time was during the first ever Gawad Lingap Award in 2019 when NRBSL was named as Outstanding Lending Partner in the implementation of Production Loan Easy Access (PLEA) Program. These awards are testaments that NRBSL is true to its mission as rural bank in servicing the credit needs of small farming communities through on-boarding with government credit programs.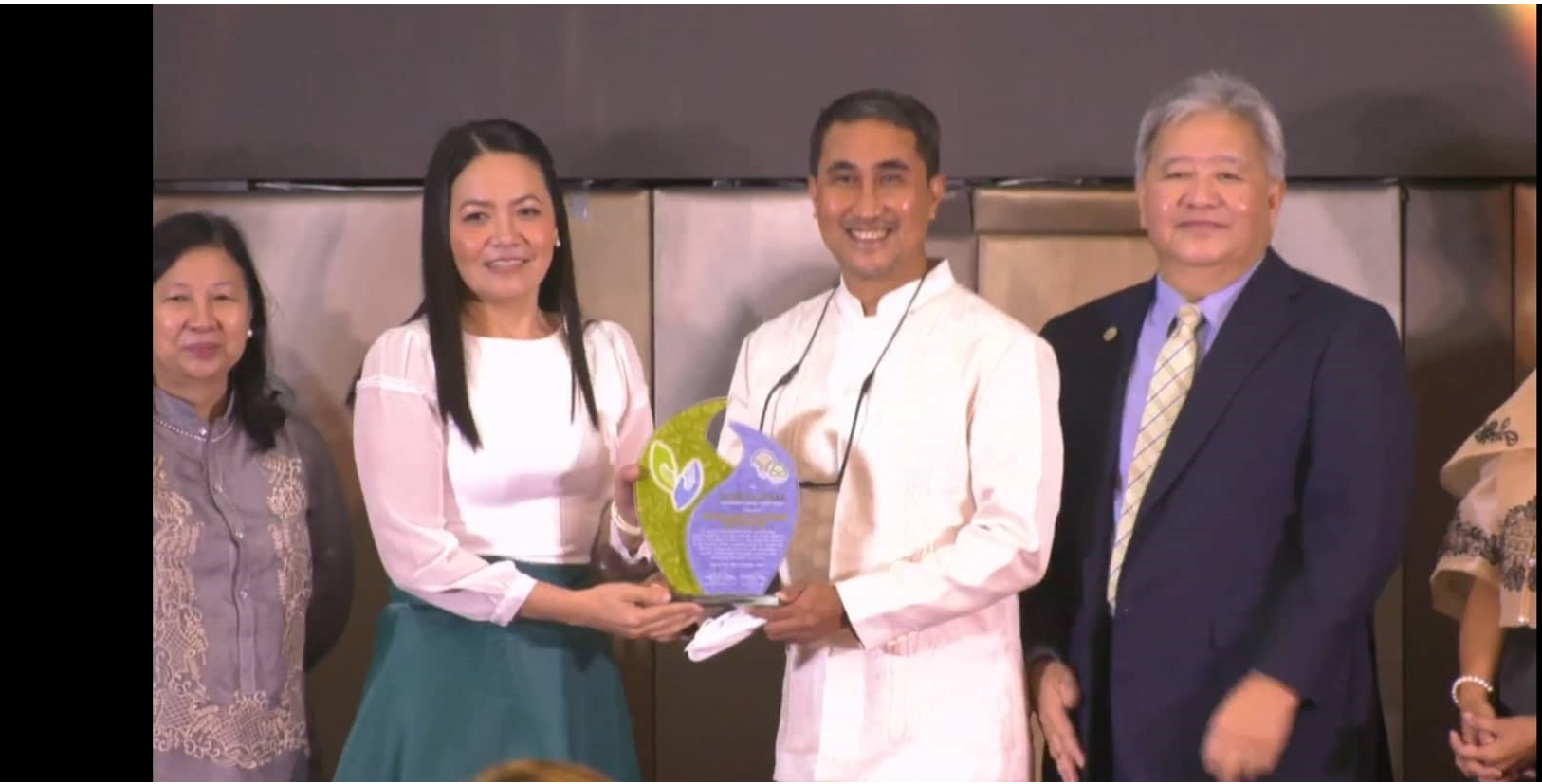 ---
Bulletin No.:2022-01
NOTICE
New and Amended Bank Fees
Effective 2 February 2022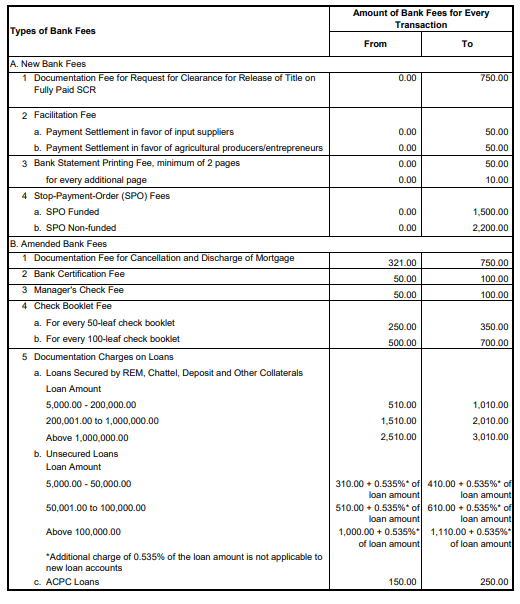 ---
Carapreneurs receive PHP4.6 million-worth of loan under DA-ACPC-ANYO Program
Published by Philippine Carabao Center, November 4, 2021
Written by: Dine Yve Daganos

With the endorsement of Department of Agriculture-Philippine Carabao Center (DA-PCC), 38 carapreneurs from Nueva Ecija were formally granted a total of PHP4,617,000 worth of loan by the New Rural Bank of San Leonardo (NRBSL) Incorporated, Nueva Ecija, under the DA-Agricultural Credit Policy Council (ACPC) Agri-Negosyo Loan Program (ANYO). The ceremonial turn-over, which happened during the 7th National Carabao Conference closing program, was graced by Abundio Quililan Jr., NRBSL President and Chief Executive Officer, and DA-PCC OIC Executive Director Dr. Ronnie D. Domingo and few carapreneurs who were able to attend the event physically. The loan will be used purposively for purchase of additional numbers of carabao as well as improvement of carabao pen and other incidental or miscellaneous expenses. The loan proceeds will be released directly to the supplier of carabao and/or source of construction materials except for the miscellaneous/incidental expenses which will be received in cash by the carapreneur beneficiaries. The DA-ACPC ANYO Program is a zero-interest capital loan intended to support the daily business operations of small farmers and fisherfolk, farmers' cooperatives and associations (FCAs), and agri-fishery-based micro and small enterprises (MSEs).
---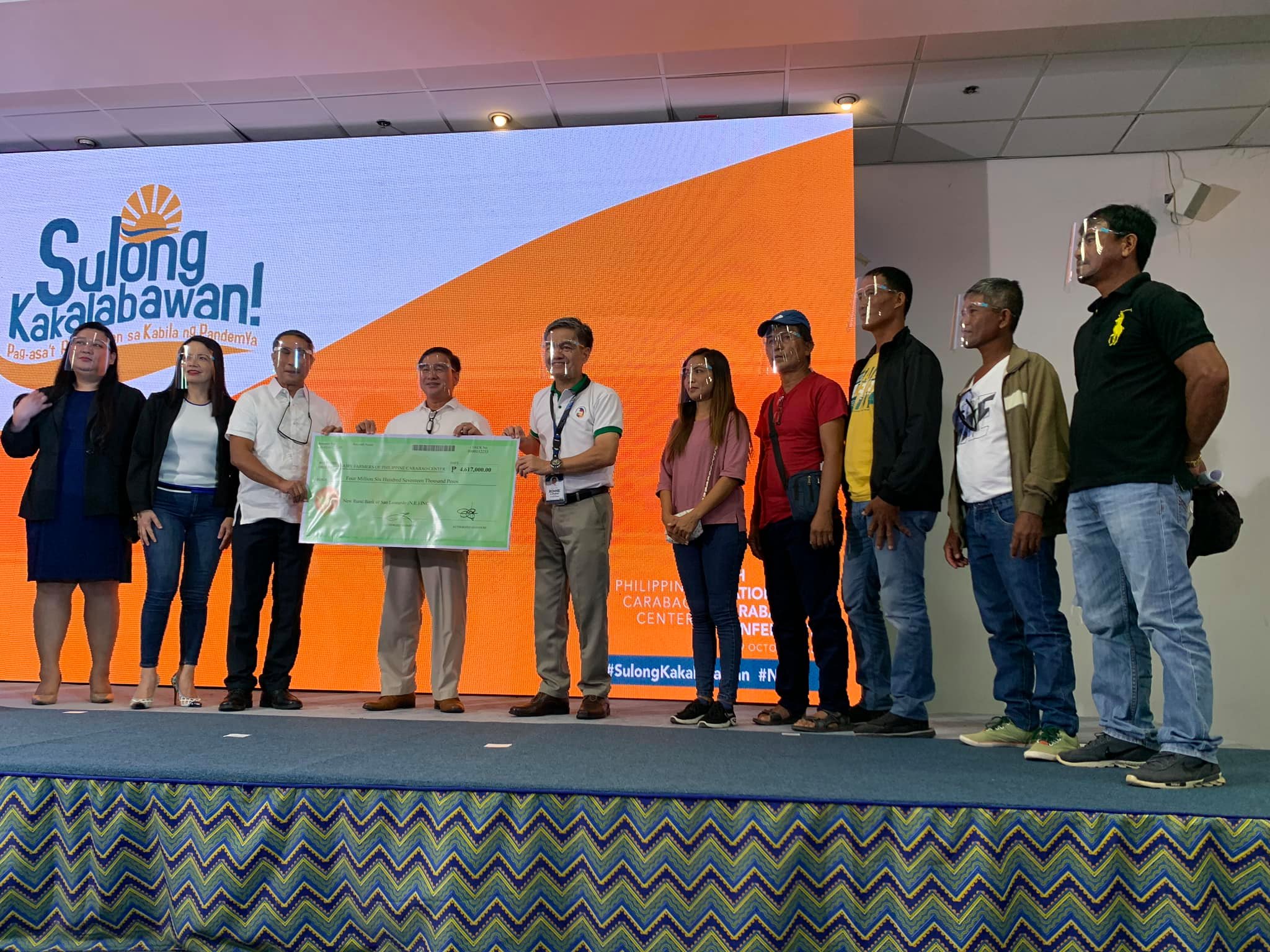 ---
---
Effective 15 September 2021, NRBSL will be accepting interbranch CASH Deposit Transactions for a minimal fee, as follows:
---
---