News & Events
Bulletin Updates
Bulletin No.:2022-02
ADFIAP serves NRBSL request for sustainability reporting briefing
Posted by: ADFIAP on 30 June 2022
ADFIAP's Secretary-General, Mr. Enrique Florencio, briefed the Bank's key officers virtually on June 30, 2022, on recent trends in international business reporting using the Global Reporting Initiative (GRI) framework and its guidelines, and on the processes in preparing such a report, at the request of the Nueva Ecija-based member, New Rural Bank of San Leonardo.
As part of its ongoing efforts to strengthen its internal management systems and reporting process, NRBSL https://www.nrbsl.com/ intends to publish its first annual and sustainability report in order to convey its performance to its stakeholders in a comprehensive manner. Through its famed "Lima Para sa Lahat" Program, which was memorialized in Mr. Panganiban's book "Barefoot Banking," NRBSL pioneered modern-day microfinance operations in the province. In the years thereafter, the bank has redefined its market niche in serving small farming communities by partnering with the government's lending program and pushing for the conversion of micro-enterprises to SME status.
Since then, the ADFIAP Secretariat in Manila has briefed and advised members on the drafting of their sustainability reports. If you require guidance or assistance in preparing your sustainability report, please contact your Secretariat at inquiries@adfiap.org.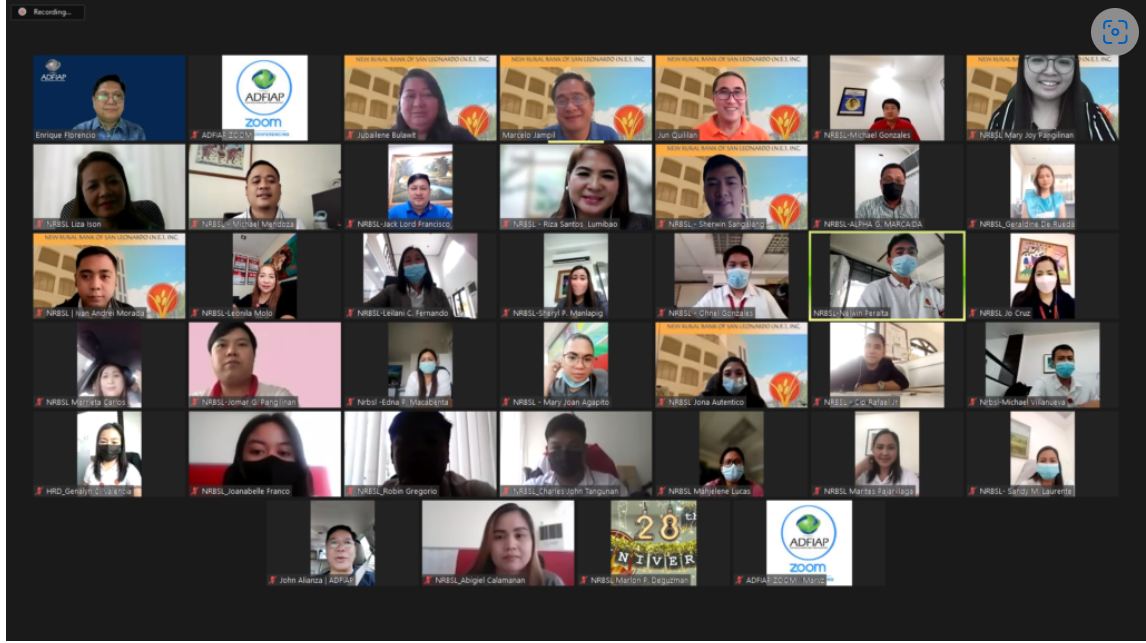 Source:https://www.adfiap.org/news/association-news/adfiap-serves-nrbsl-request-for-sustainability-reporting-briefing/
---
Bulletin No.:2022-01
NOTICE
New and Amended Bank Fees
Effective 2 February 2022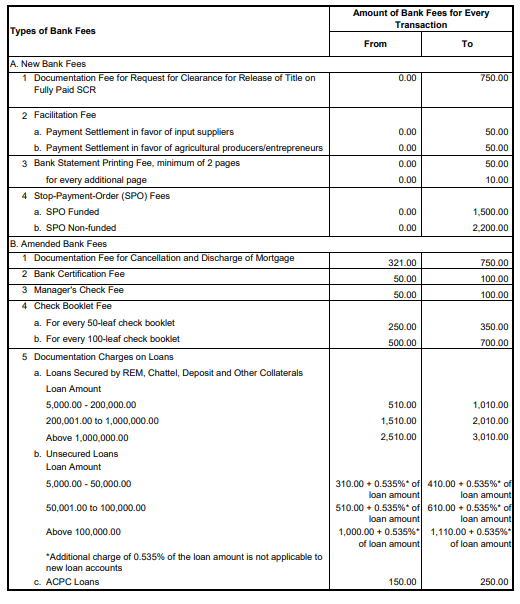 ---
Carapreneurs receive PHP4.6 million-worth of loan under DA-ACPC-ANYO Program
Published by Philippine Carabao Center, November 4, 2021
Written by: Dine Yve Daganos

With the endorsement of Department of Agriculture-Philippine Carabao Center (DA-PCC), 38 carapreneurs from Nueva Ecija were formally granted a total of PHP4,617,000 worth of loan by the New Rural Bank of San Leonardo (NRBSL) Incorporated, Nueva Ecija, under the DA-Agricultural Credit Policy Council (ACPC) Agri-Negosyo Loan Program (ANYO). The ceremonial turn-over, which happened during the 7th National Carabao Conference closing program, was graced by Abundio Quililan Jr., NRBSL President and Chief Executive Officer, and DA-PCC OIC Executive Director Dr. Ronnie D. Domingo and few carapreneurs who were able to attend the event physically. The loan will be used purposively for purchase of additional numbers of carabao as well as improvement of carabao pen and other incidental or miscellaneous expenses. The loan proceeds will be released directly to the supplier of carabao and/or source of construction materials except for the miscellaneous/incidental expenses which will be received in cash by the carapreneur beneficiaries. The DA-ACPC ANYO Program is a zero-interest capital loan intended to support the daily business operations of small farmers and fisherfolk, farmers' cooperatives and associations (FCAs), and agri-fishery-based micro and small enterprises (MSEs).
---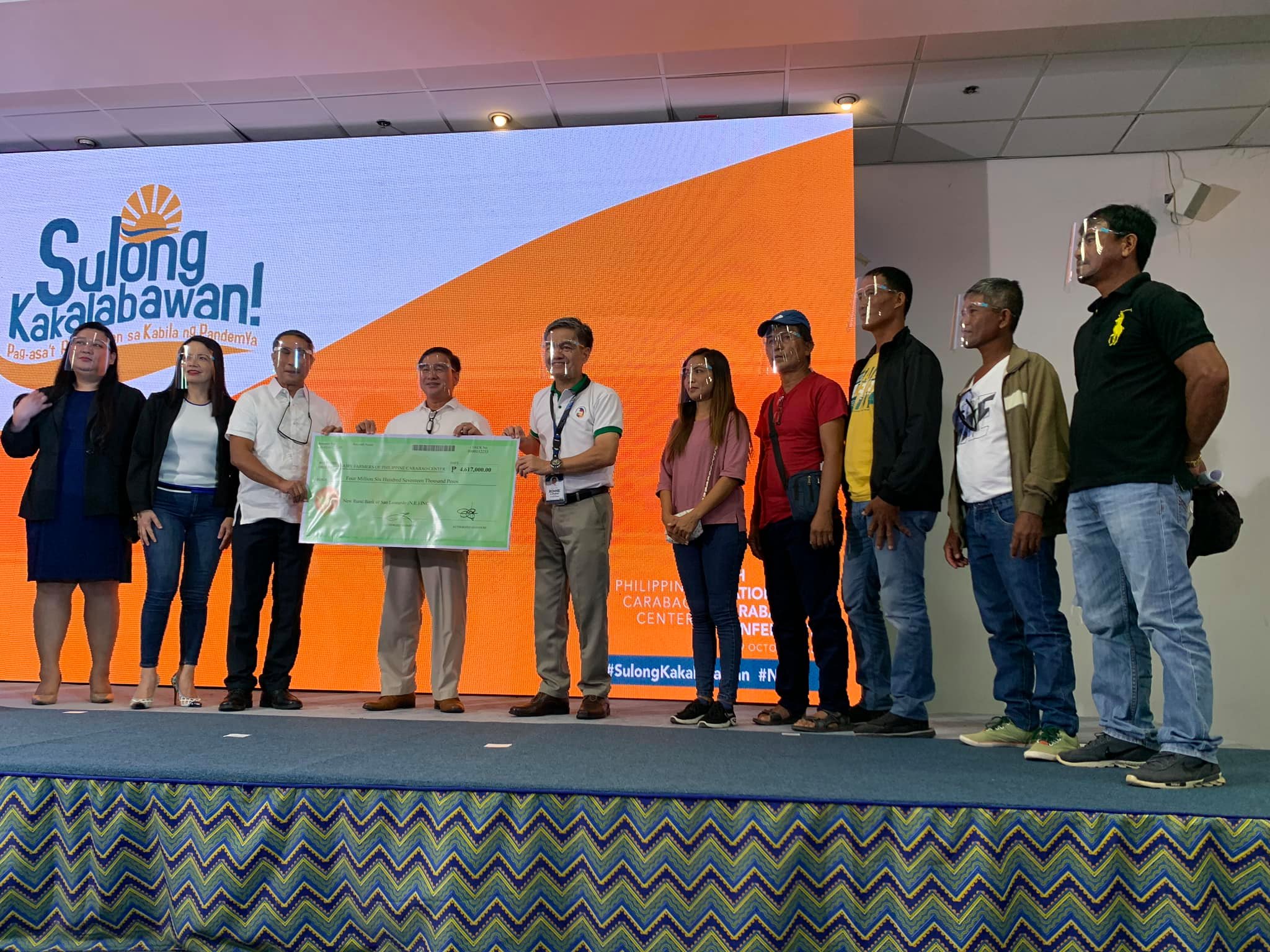 ---
---
Effective 15 September 2021, NRBSL will be accepting interbranch CASH Deposit Transactions for a minimal fee, as follows:
---
---